This year for our Halloween costumes, Scott went store-bought and I went "I-already-have-these-things-in-my-closet-let's-make-a-costume-from-them." However, last year, back in the days before I had this little blog, I sewed a costume up for Scott completely from scratch, like a good wife :) (Also, I was unemployed at the time and sort of bored).
A few weeks before Halloween, Scott and I had gone to see
Where the Wild Things Are
,
and Scott decided he wanted to be Max, the main character. I drew my inspritation for his costume from the illustrations from the book:
And the costuming from the movie: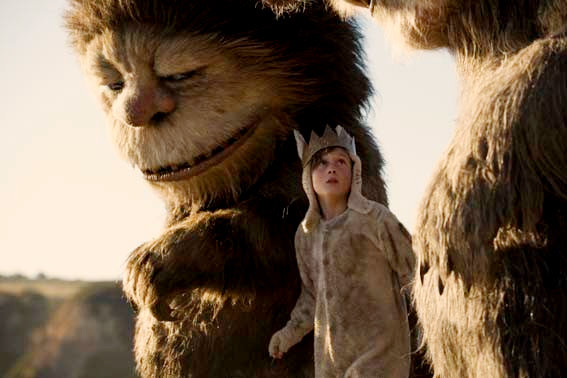 What I actually ended up doing was taking a pattern for scrubs, made the top long-sleeved, cut the placket for the buttons open down the center, and then attached the top to the pants. The gloves were a little bit trickier, and so was the hood, but eventually we got it all together and I think it ended up looking pretty alright! He probably could have rolled around in some dirt to make it a little more authentic, but by the end of the night out in New York City, it was looking pretty dirty anyway!
Let the wild rumpus BEGIN!!!!!!!!!