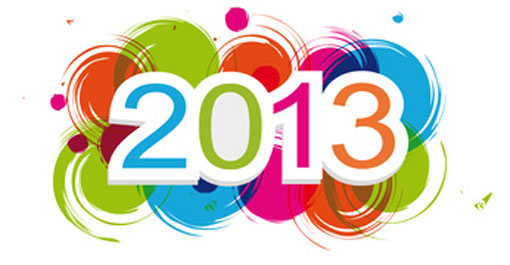 I don't want to call these resolutions, because I feel like that's setting myself up for failure, but I can reasonably call them goals, though, and they're simple enough that perhaps I really can accomplish them! 2013, I can already tell, is going to be an excellent year, and here's what I want to do in the next 12 months:
Find a signature scent.
I'm currently not a perfume person at all, but I plan to become one! I love the way that scents remind you of certain people, and I want to adopt one of my own that can be my signature. For example, the evening janitor in my office building must wear the same cologne or aftershave as my grandfather; every time he comes in the office, I smell him coming first and get an instant inkling of my grandpa. I love that. I want one of those! I'm thinking it may be Clinique Happy, but I'll let you know when I decide for sure.
Keep a short daily journal
.
Although I would love to, I know that I'm never going to be able to keep a diary with long, detailed entries every day. I do, however, think I can manage one sentence a day. Maybe just the best thing that happened that day, something I had a laugh at, a significant milestone, or even a prayer request. One sentence I can surely handle.
Have another year of greeting cards.
My resolution
last year
was to remember to send cards for birthdays and anniversaries to my family and closest friends. And send them
on time
. I mostly did this! The one person that I actually didn't send a card to was my own sister (oops!), but I'm going to use my surgery as an excuse since her birthday is in October, and I basically lost that entire month of my life in a
bedrest vortex
. This is something I want to continue to do, so I'm keeping this goal on the list.
I find other people's resolutions so fascinating, so I would love to know what you're planning for 2013!